Give your work meaning
At GoStudent, we work passionately every day to fulfill our mission. We are building the #1 global school! Why? Because we want to enable every student in the world to unlock their full potential – through affordable and inspiring classes from top teachers. Our goal is to ensure long-term learning success – for a self-determined future for our students!
Founders & Management
The world has changed massively in the past 100 years, but the environment in which children learn is still the same. That has to change!
That's why GoStudent founders, Felix and Gregor, decided in 2016 to turn education as we knew it on its head. What started as a free homework chat in Austria is now an international learning platform that focuses on one-on-one lessons via online video chat with the ideal teachers.
Felix Ohswald
CO-FOUNDER AND CEO
Felix Ohswald is the CEO of GoStudent and founded the company together with Gregor in 2016 while still a student. As CEO, he is responsible for the strategic direction and the acquisition of investors together with the management team. Additionally, he is the company spokesperson.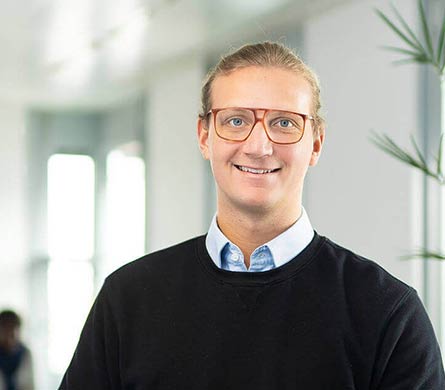 Ivo Kolev
CHIEF TECHNICAL OFFICER
Ivo Kolev joined GoStudent as CTO in 2017. He is responsible for the entire technical area as well as the development team and ensures that our products, services and IT equipment are always up-to-date.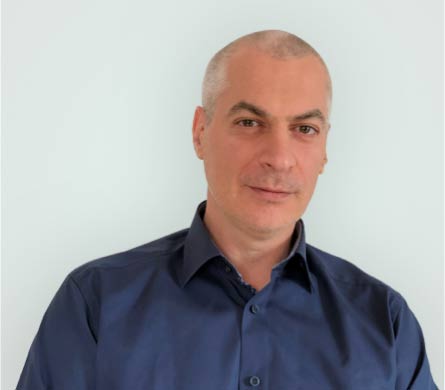 OUR MISSION
We are building the Nr 1 global school!
We say the informal "you".
At GoStudent we have flat hierarchies. We use the informal "you" when speaking to each other regardless of age and position, because we convince through performance and not through age and title. Felix and Gregor, Alfons and Laura: that's our accessible management team! Their doors are always open for all talents at GoStudent.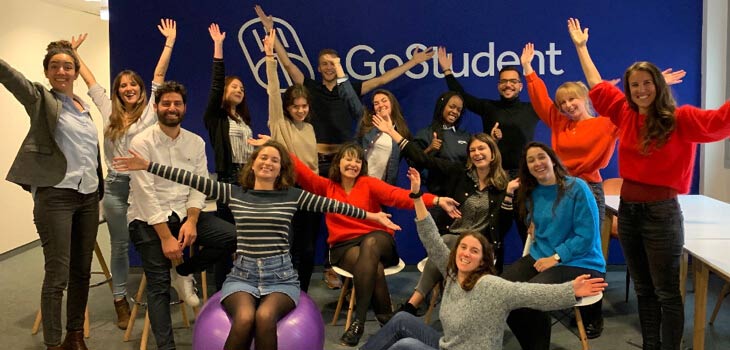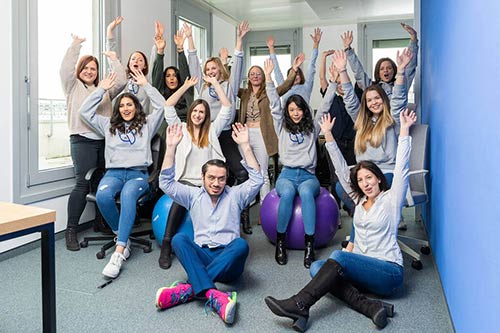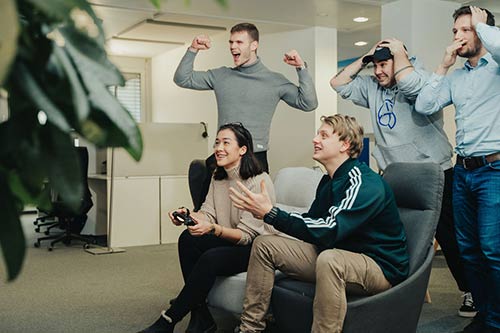 We step on the gas.
At GoStudent, a dynamic and motivated team awaits you! Our growth is rapid and we are currently conquering one country after another. We move incredibly fast! We stick together and always have the common vision in mind: to build the leading digital school worldwide. We are passionate about this and celebrate our successes together.
We are bold.
At GoStudent, everyone has a voice. Be bold and challenge the status quo! Do you have suggestions for improvement or new ideas that you would like to implement in the company to make us more successful? Just put it out there and we will do everything we can to implement it.
We celebrate.
At GoStudent, we live the motto 'work hard, play hard.' We love celebrating milestones and successes together. We applaud loudly, toast together, and congratulate each other when someone on the team accomplishes something great. We motivate and inspire each other. GoStudent is not only a workplace but also a place to build new friendships!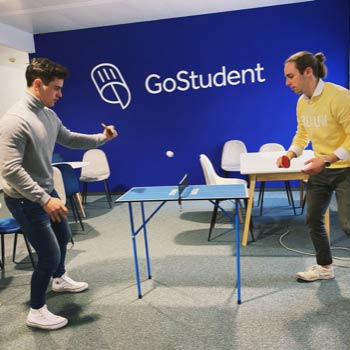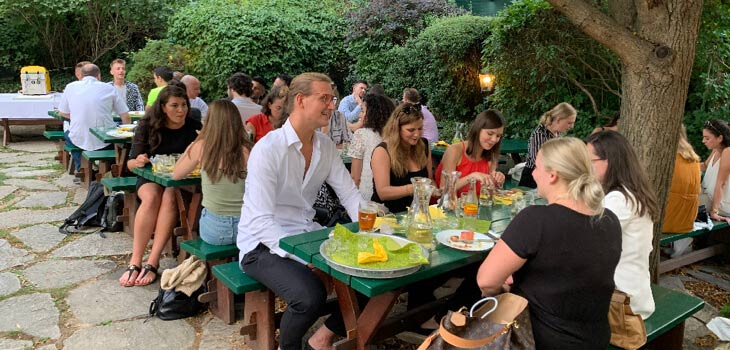 We trust you.
Trust is an important part of our company culture and you'll feel it in everything we do. Whether you work independently on projects immediately after your onboarding and take full responsibility, or you regularly work in a home office and determine your own working hours: we trust you to find your individual mode to deliver the best performance.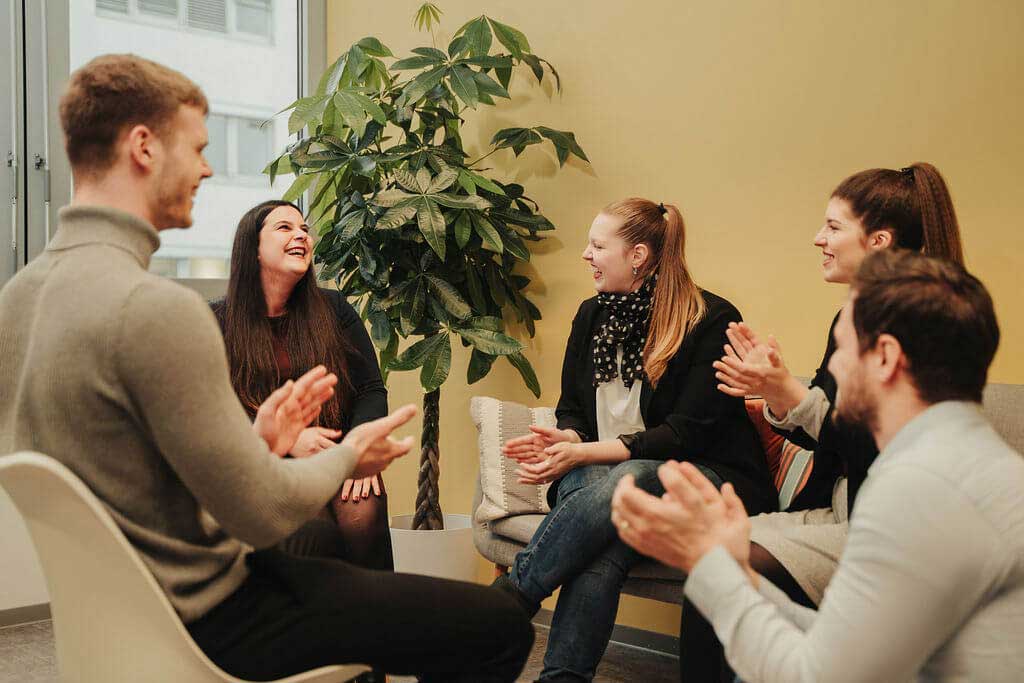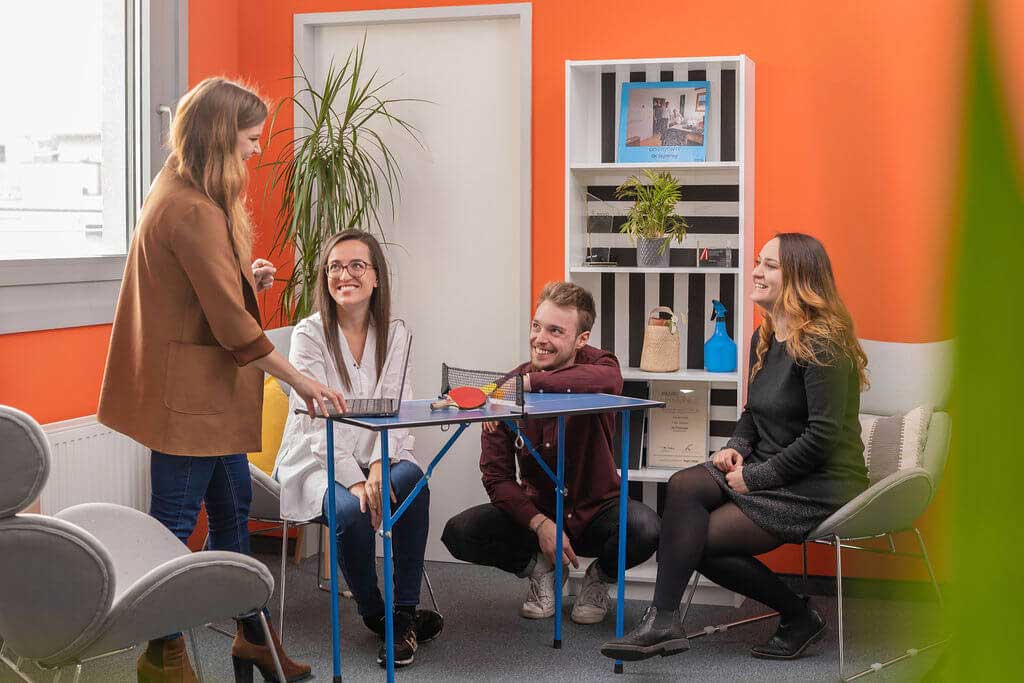 Our office
Join the coolest office in town!
Would you like to work in a modern office with ideal public transport connections? Get a taste of start-up vibes and unlock your creativity? Then become part of GoStudent! In the immediate surroundings, you'll find plenty of different restaurants to hang out in during your lunch break or supermarkets to grab a quick bite. The office is equipped with modern furniture, inviting you to casually work from a desk or sofa - wherever you feel most productive! In case you need some fresh air or to blow off steam, all of our offices are equipped with outdoor spaces. Get your coffee from the office kitchen or store your favorite snacks in the fridge. Enjoy your break with colleagues in the chill lounge area, play PlayStation games and start your evening with an after-work beer on the roof terrace.
Teams
The goal of our marketing team is to convince parents that GoStudent is the right learning partner for their child! Whether you''re more analytical or creative, we''re looking for both talents on the marketing team. Want to work on making the GoStudent brand known around the world? Shoot promo videos for our product? Implement and optimize Facebook and Google Ads campaigns? Create cool content for our website and newsletter? The opportunities in marketing are endless, check out our current job openings now!
The Finance & Data team takes care of internal reporting, analysis of figures and data management. Accounting takes care of our figures and strives to optimize our financial processes. Our data analysts work every day to prepare and evaluate information so that we can work even more effectively. Are you a real number cruncher? Then don''t waste any time and apply for this team!
Our team members in Sales are motivational artists, work very goal-orientated and enjoy the contact with our customers. They establish and maintain relationships. They recognize customer needs and find the ideal tutors for students. By the way, we don''t do cold calls! All leads are warm as buns fresh from the bakery conjured up by our marketing team just for you. Sounds interesting? Apply now as a Sales Manager!
Our expansion team ensures the growth of GoStudent and the conquest of new markets! The team prepares the entry into new geographic regions, deals with market analysis, site search and supports the new local team in setting up and successfully launching GoStudent. This will allow us to quickly position GoStudent as a European player and in the next step win the hearts of our customers around the world. You have an international mindset and growth is your thing? Then become part of the GoStudent expansion team!
Selling a great product is not enough for a company to have a positive impact on the lives of its customers. The Customer Success Team is all about ensuring that parents and children are satisfied with GoStudent over the entire contract period. So much so that they intensify our cooperation and extend it! Do you like to listen to concerns and enjoy solving problems in a timely manner? If this relationship with customers is important to you, then this role is made for you!
Our excellent tutors are the cornerstone of our top teaching! Our community team selects the best tutors, trains them and helps them with any problems. If you know what it takes to be a great teacher and want to put that knowledge into practice, apply to join GoStudent''s Tutor Community Team.
In this area, we are working together on the classroom of the future! Our Product team improves our technical systems, product, and platform every day to keep everything running smoothly. The Design & UX team solves problems and improves the user experience, working closely with the IT team. As part of this department, you should be able to come up with great ideas, create low & high-fidelity prototypes, create perfect UIs and love to code. Sounds like you? Then take a look at our current job openings now!
Our HR department is responsible for ensuring that only the best talent comes to GoStudent and that our team is constantly growing! It is also important to us that all employees at GoStudent enjoy their work every day, are supported and can develop further. HR gives you pleasure? Then find out now about current job offers in this department!
Become part of GoStudent!
Do you agree that education is far too important to tolerate bad teachers? Do you have the bite and the ambition to change that with us? Then join us on our conquest of Europe and apply now! This is how our application process looks like:
Do you fit
with us? 🤔
We'll check your experience and current interests to see if you're a good fit.
Let's have
a phone call! 🤓
We'll call you, get to know each other a bit and discuss expectations.
Show what
you've got! 💪
We'll give you a work assignment to find out what you're made of.
Introduce yourself
personally! 🔥
We invite you to our office for a personal introduction.
Let's talk business. 😎
We will make you an offer that best suits your experience and future tasks.
Welcome
to the team!! 🚀
Your buddy will introduce you to the team and your tasks in detail.
Do you want to be part of GoStudent? Apply now!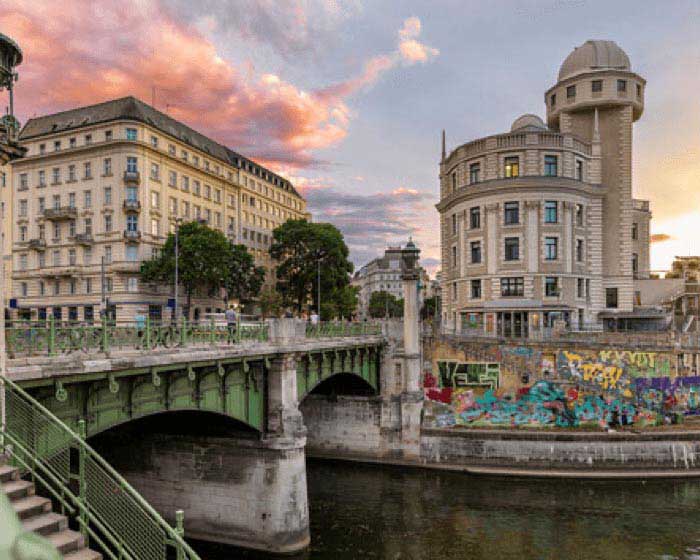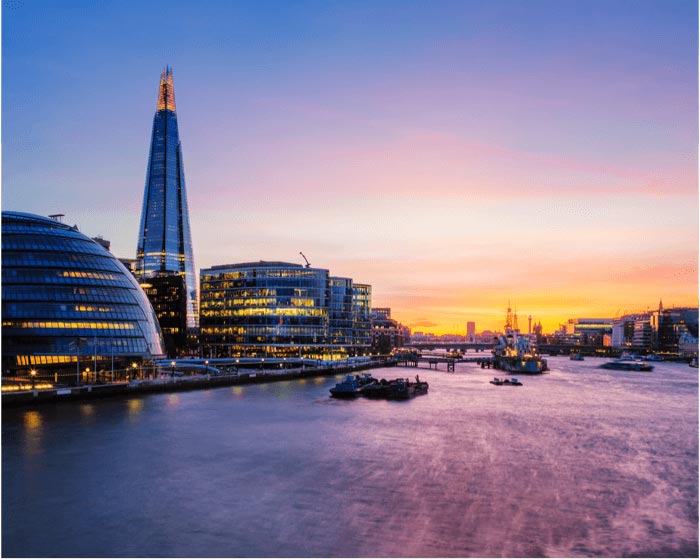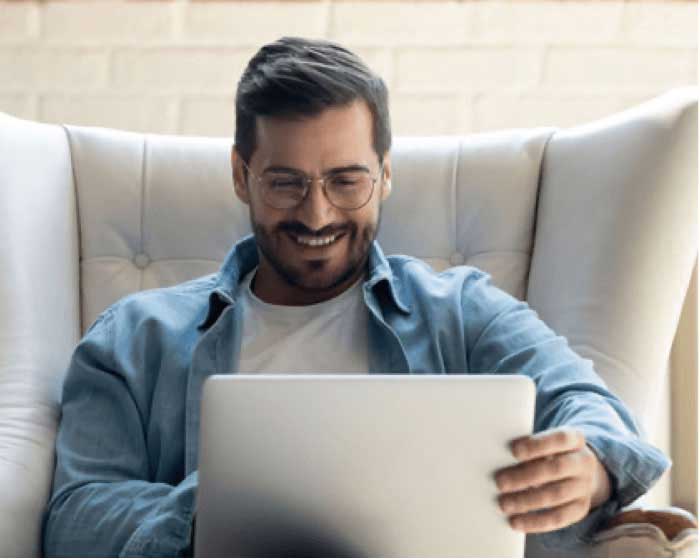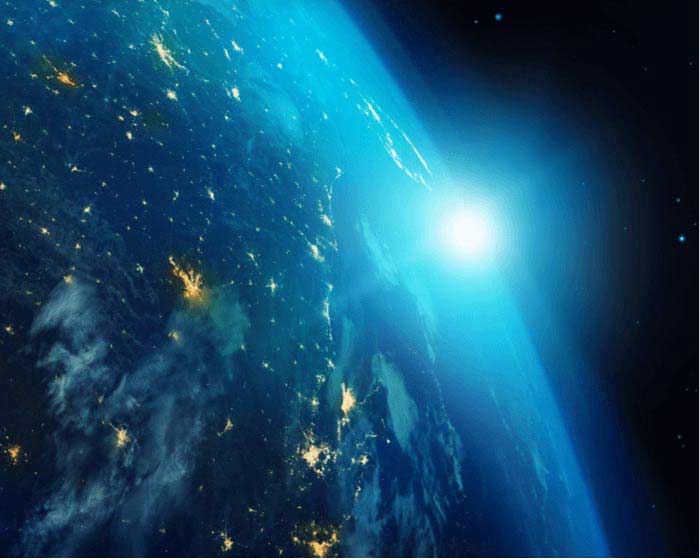 Frequently asked questions
Come as you feel comfortable, but please not in swimming trunks or pajamas ;-)
1. just be yourself 🤩 2. be brave and come out of your shell 🔥 3. convince us as to why your talent is still missing at GoStudent! 🚀
It usually takes around two weeks between our first call to you and the offer being made.
We are an international team. Therefore, the company language is English, which we all understand! Depending on which team and which office you work in, we speak to each other in the market language.
Be the first candidate!