Unbeatable price-performance ratio
Steve, Ben's Father
We compile the perfect package for everyone
Prices are between $32.30 and $50 per session, depending on the type and duration of the collaboration
How it works:
Step 1: Initial assessment
In a telephone conversation with our experts, the initial situation is clarified and a suitable tutor selected.
Step 2: Trial lesson
You will get to know the tutor and GoStudent. A learning plan will be drawn up based on the student's strengths and weaknesses.
Step 3: Debriefing
We gather feedback and discuss the best membership model to achieve your goals.
Step 4: Cooperation begins
Everything runs seamlessly via our platform. Nothing stands in the way of achieving better grades!
Tutoring offer
Private tutoring
Intensive courses
Only certified tutors
All school subjects
Exam preparation
Exam preparation
Organisation
Easy scheduling
Personal support
Tutor WhatsApp group
Automatic payment
Guaranteed replacement tutor
Substitute tutors guaranteed
Virtual classroom
Available on all devices
Recording function
Digital whiteboard
Screen sharing
Send files
Additional features
Personal learning plan
Progress reports
Homework chat
Pocket money bonus
Exchange of learning materials
Completely risk-free
Secure payment processing
Tutors undergo background checks
Come and see for yourself - free of charge and without obligation!
Recommended by parents, students and experts
Many students and parents already rely on GoStudent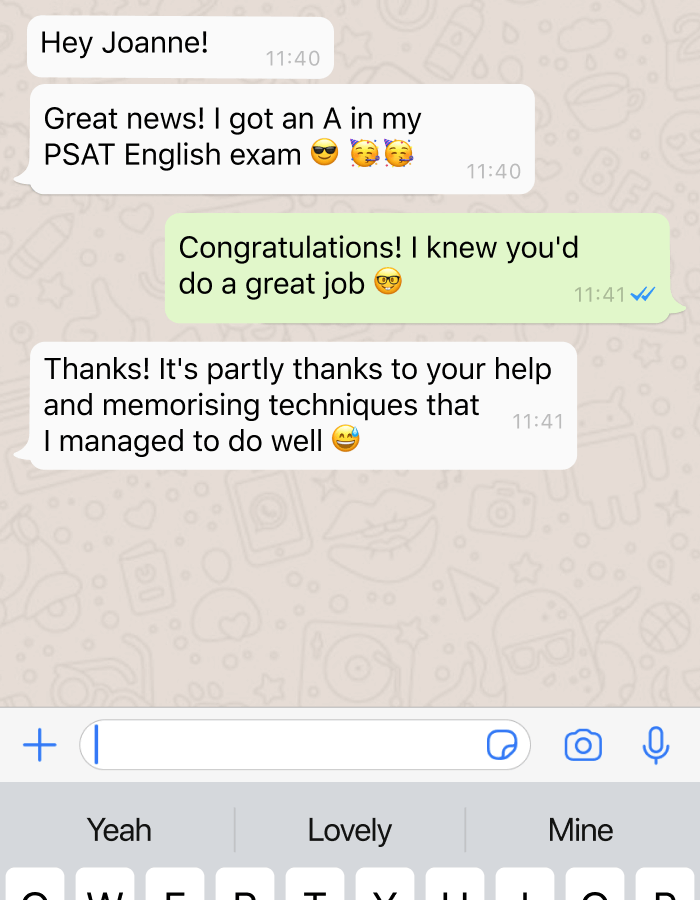 FAQs about tutoring costs
Interested in trying out GoStudent?
Arrange a trial lesson
In a trial lesson, you can get to know GoStudent without any obligations. The tutor will assess the initial situation and develop a personal learning plan together with you.
As a GoStudent member, you will have access to all our features and services and receive monthly credits to book tutoring.
No, of course not! The credit can be used at any time to book different tutors for all subjects.
You can easily pay using all credit cards (including debit cards).